Dear biotremologists, colleagues and friends,
we would like to inform you that we are postponing the conference until next year.
As much as we had hoped to host you all in Piran this September, we have to admit defeat in the face of a global pandemic that has thoroughly disrupted our way of life and work, if (hopefully) only temporarily.
Even though the most severe phase of the pandemic seems to be over for now (at least in Slovenia), it is clear that international travel and large public gatherings will remain restricted for many months to come. In such circumstances, going through with a conference like ours just isn't feasible, and many people would be left out, especially our overseas colleagues. We thought about organizing a videoconference option for remote participation, but with the majority participants off-site, we could not assure the familiar atmosphere we have all grown accustomed to in the past two editions of the Biotremology conference. Hence our decision to postpone.
The venue for the 3rd Biotremology conference is still the Marine Biological Station in Piran; however the new dates are 20–24 September 2021. We are aware that it is still too early to make definitive plans, but we wish to keep you informed. The registration and abstract submission are going offline for now and we will post the next conference flyer in late autumn. Nevertheless, we will keep the conference website and Facebook profile up for posting news, so please keep following our information channels to remain updated.
We hope to see you next September. Stay safe!
In the name of the organizing committee,
Dr. Meta Virant-Doberlet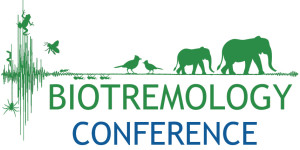 PIRAN, SLOVENIA,
20–24 September 2021
The 3rd International Conference on Biotremology aims to bring together researchers and students of vibrational communication to strengthen collaboration, develop new ideas and research, and to form a strong supportive network for the emerging field of Biotremology.
Place: Marine Biology Station, Fornače 41, Piran, Slovenia
Date: 20–24 September 2021
Jump to
Circulars
Previous editions
---