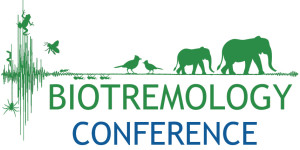 PIRAN, SLOVENIA,
14–18 September 2020
The 3rd International Conference on Biotremology aims to bring together researchers and students of vibrational communication to strengthen collaboration, develop new ideas and research, and to form a strong supportive network for the emerging field of Biotremology.
Place: Marine Biology Station, Fornače 41, Piran, Slovenia
Date: 14–18 September 2020
EARLY BIRD REGISTRATION OPEN UNTIL
30 JUNE 2020
Jump to
PROGRAM REGISTRATION ABSTRACT SUBMISSION VENUE INFO ACCOMODATION
Circulars
Note: we are aware of the uncertainties with organization of public gatherings during the ongoing Covid-19 epidemic, but have decided to open registration regardless, expecting that this public health crisis will subside before summer. We will continue to monitor the situation and act accordingly as the situation unfolds.
Previous editions
---