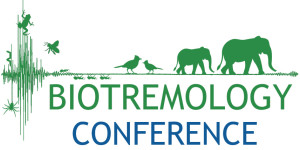 PIRAN, SLOVENIA,
19–22 September 2022
The 3rd International Conference on Biotremology aims to bring together researchers and students of vibrational communication to strengthen collaboration, develop new ideas and research, and to form a strong supportive network for the emerging field of Biotremology.
After being postponed twice due to epidemiological concerns, the conference is now scheduled for the end of September 2022, please consult the circular for more information. The situation in autumn 2022 is still unforeseeable, but we have decided to open the registrations for a hybrid format, giving the option to participate either live or online.
Please see the circular below for more information, and the registration page from which you can access the registration form.
Place: Marine Biology Station, Fornače 41, Piran, Slovenia
Date: 19–22 September 2022
Note: the conference was originally planned for September 2020; some references to 2020 may remain.
Jump to
REGISTRATION VENUE INFO ACCOMODATION
Circulars
Previous editions
---